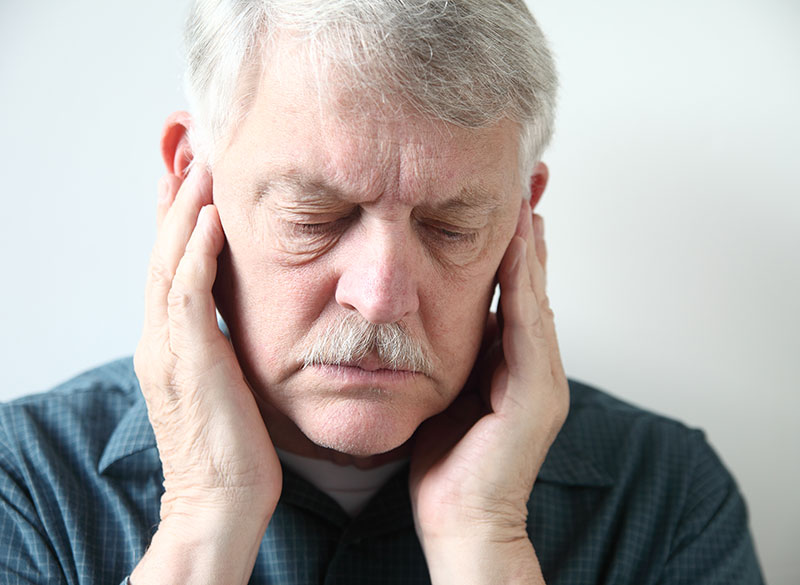 Temporomandibular Joint Disorder, known as TMJ or TMD, occurs when the upper and lower jaw do not align correctly. Chiropractic treatment can help to alleviate many of the symptoms associated with this disorder. TMJ can slowly progress and go unnoticed for a while because the body has a remarkable ability to compensate. Because of this, many people who have symptoms don't realize where the pain or discomfort might be originating.
Both TM joints are located right in front of your ears where the upper and lower jaw come together. People afflicted with TMJ may notice a popping or clicking sensation when chewing or yawning. Other symptoms of TMJ can include:
Pain when chewing or biting
Pain when opening and closing the mouth
Jaw stiffness
Earache with no apparent cause such as infection
Locking of the jaw
Damage to teeth such as cracking
Erosion of dental enamel
Headache
Neck and shoulder pain
Grinding or clenching of the teeth
Ringing in the ears
Chiropractic Care Can Help TMJ
Chiropractic treatment is a safe and noninvasive way to relieve symptoms associated with TMJ through manipulation, massage, and other modalities to areas surrounding the TM joint which reduces tension and pain. As the body tries to compensate for TMJ pain, it can become misaligned, especially in the neck and shoulder area, but can also extend down through the spine, arms, and hips.
As the body tries to compensate for the misalignment, it become out of balance which will create pain and discomfort in other areas. Chiropractic care helps to restore the body back to balance and relieves pain and tension so that you can function optimally. Additionally, chiropractic treatment does not involve the use of any drugs which makes it a safe and effective way to improve your health.
Your San Antonio chiropractor, Dr. Marcus L. Wilcox, can help with your TMJ, not only be treating your symptoms, but also helping to determine what the cause may be.
A Trip to the Dentist May Be Warranted
Sometimes TMJ or TMD can go away on its own perhaps by changing habits or practicing stress management techniques. Dr. Wilcox can certainly help in many cases, but in others, it may be necessary to see a dentist in order to determine the underlying cause of TMJ.
Causes of this disorder can include:
Clenching or grinding of the teeth
Misaligned bite (the upper and lower teeth don't meet properly)
Inflammation
Trauma
Emotional imbalances such as stress, anxiety, frustration, etc.
A congenital defect which causes a misalignment of the jaw
Regardless of the cause, it left untreated, TMJ can get worse over time and cause more pain. It can also cause more severe health issues over time.
When our patients who suffer from TMJ need more help than we can provide in determining and treating causation, we are happy to refer them to Rolling Oaks Dental which is not far from our office. We are confident in their high standard of care and ability to determine the root cause of TMJ and treat it properly. Both Dr. Larry Dougherty and his wife Dr. Ana Dougherty offer full dentistry services in their family practice. Their google rating is 4.9 stars out of 5 based on 188 independent reviews so you can be assured that you will get top-notch care in a warm and caring environment.
Rolling Oaks Dental is located near our office at 6826 North Loop 1604, Suite 100, in San Antonio. They can be reached at (210) 880-4120 or you can visit them online at www.rollingoaksdental.com.